Uncommon Groundcovers
Groundcovers may be low in height but they are HIGH in impact!
Whether you are looking for a lawn alternative, something to stabilize a tricky slope, or a burst of color in a blah-gray rock wall, groundcovers have got your covered! Avoid overly aggressive ajuga, lily of the valley, or vinca — these plants can easily jump their borders and take off. Instead, try some of these well-behaved alternatives (there are some North American natives in there!):
Creeping Phlox (Phlox stolonifera)
Don't let its diminutive form fool you; creeping phlox bursts into a 4-6 inch tall carpet of pastel blues, pinks, and purples in mid-spring, attracting butterflies with its nectar-rich blooms. Creeping phlox is hardy in zones 3-9 and prefers well-drained soils in full sun. Soften a landscape border with a few creeping phlox along the edge, or plant a few along a sunny stone wall so it can drape over stones. Native to: Eastern US from PA to the Appalachian Mountains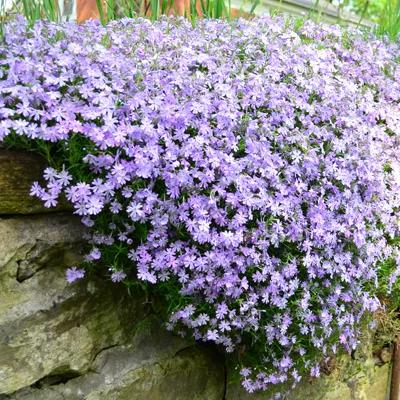 Bearberry (Arctostaphylos uva-ursi)
Also called kinnikinnick, this low-growing, incredibly hardy evergreen puts forth tiny white flowers in the spring that turn into brilliant red berries in the fall. The fruits are a vital food source for wildlife, especially when the rest of the northern winter landscape is bare, and bearberry has also long been recognized for its medicinal properties by indigenous communities. At maturity, it has an impressive spread of up to 15 feet, but it is a slow grower that stays quite low to the ground, topping out at just 6-12 inches high. In the garden, bearberry is versatile groundcover that tolerates nutrient-poor, sandy, and acidic soils in zones 2-6 — use it as erosion control on tricky slopes. Native to: Northern US from AK down to northern CA and across to the Atlantic coast


Creeping Thyme (Thymus serpyllum)
The ultimate groundcover for gardeners who want color, fragrance, and low maintenance. Creeping thyme is a cushiony groundcover boasting tiny evergreen leaves and miniscule flowers in colors ranging from pale pink to lavender to rich red. It is drought- and deer-resistant, and can handle being walked on or even mowed over. It grows easily in full sun in zones 4-9. Tuck in a rock garden or use as a lawn alternative. Native to: Northern Europe down to the Mediterranean region
Creeping Juniper(Juniperus horizontalis)
Similar to it's more vertically-inclined relatives, creeping juniper is a needled evergreen shrub that easily tolerates cold temperatures, drought, and even salt spray. Creeping juniper has blue-green, scale-like foliage that may take on a purplish tinge in winter, and produces small, round, blue, berry-like cones. It is hardy in zones 3-8 and provides excellent winter interest and erosion control. Native to: Canada down through central US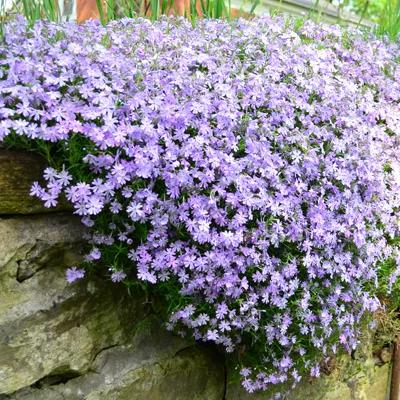 Last updated: 10/05/2023
---
People who read this article often purchase
---
Get the Dirt
Stay up to date on new articles and advice. Please fill out the information below.
Related Articles
---